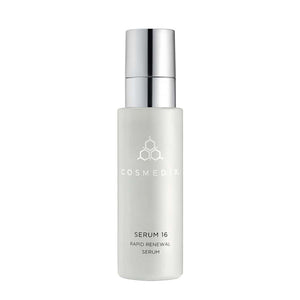 Rapid Renewal Serum featuring LG-Retinex by COSMEDIX
Powered by LG_ Retinex and loaded with Vitamin E, this rapid renewal complex is the perfect way to introduce dry, sensitive skin to a retinol product. Nonirritating, hydrating, formula normalizes skin and renews with amazing results. 
Skin Type: All
Skin Concerns: Dry, dehydrated, breakout prone, uneven skin tone, mature skin
Key Ingredients: Vitamin E, Squalane, Sodium PCA, L-Proline, LG-Retinex (16%)
For PM use.