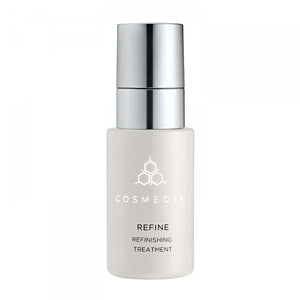 Oily skin will love this lightweight retinol treatment, as it is quickly absorbed into the skin. AGP Complex is at the heart of this formulation, while L-Proline helps remodel the skin. Powerful results delivered without dehydrating the skin. 
Skin Type: Normal, combo, oily
Skin Concern: Breakout prone, uneven skin tone, age management
Key Ingredients: L-Proline, Cassia Beta Glucan, Sodium Hyluronate, Sodium Lactate, Sodium PCA, 4% AGP Retinol Complex
Use a pea size every 1-3 nights.